Looking for Apartments for Buying in Russia?
Choosing the neighborhood of your future residence is a task to be treated with diligence. Poor transport accessibility, a lacking infrastructure and unsatisfactory ecological parameters may noticeably dampen the joy a new property owner is sure to feel from their purchase. To help you avoid such a scenario, we have put together a short overview of the areas in Moscow where you may be considering the purchase of a home, complete with the pros and cons of each of the different locations:
Arbat District – the cultural and business center of Moscow. One of the most prestigious locations in the capital. It boasts a very good infrastructure and high transport accessibility. Unsurprisingly, the property costs here are the highest in Moscow. Despite its small size, the district contains around 10% of all of the capital's new elite residential buildings, and apartments for sale make up 96% of the properties on the market in this neighborhood. The price of a square meter (3.28 sqft) for an apartment in a new building with penthouses is, on average, 12 000 USD, while the cost of the same in an old building is 9 000 USD. One can even find luxury condos with open terraces for sale in the area.
Kuntsevo District – a beautiful locality surrounded by vast areas of woodland and river beaches on the banks of Moskva River. A strong point of this neighborhood is its good environmental conditions. Brand new and modern residential compounds have been erected here. One square meter (3.28 sqft) of an apartment in a new housing complex in Kuntsevo District currently costs 3 000 USD.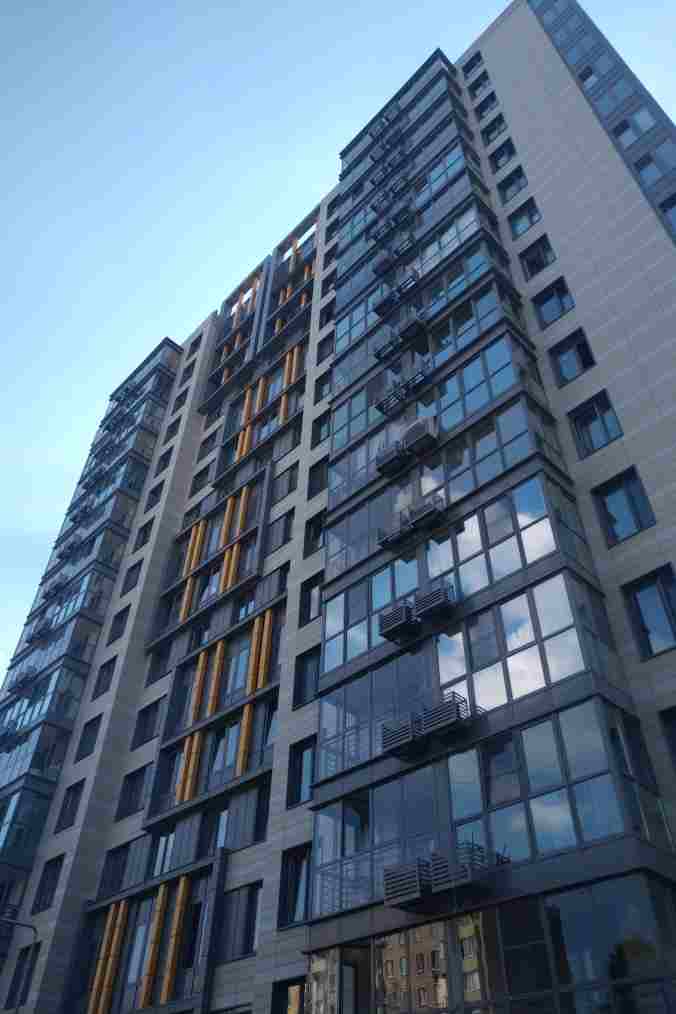 Yakimanka District – one of the most interesting and prestigious areas of Moscow by popular opinion. It is packed full of well-known historic monuments, museums and large parks. The Yakimanka District changed drastically during the Soviet era: most of the centuries-old low-rise houses and mansions were completely demolished or restructured. By the beginning of the 1990's, new residential and public complexes had already taken their place. Today, one can find condos for sale in Yakimanka's new residential complexes for the average price of 11 000 USD per square meter (3.28 sqft). The price of a square meter in a Soviet era panel building is 4 000 USD.
Here in Russia's capital we have our own skyscrapers – grouped together in the compound famously dubbed Moscow-City (the Moscow International Business Center). Many large corporations have their headquarters here. For 1 million US dollars you can purchase a 3-room apartment with a floor area of 607 sqft (185 m²) in one of the towers. This particular listing is located on the 25th floor.
Where Can I Find Cheap Flats?
If you happen to be a student or if your budget is capped at 300 000 USD and you are looking for cheap condos for sale in Moscow, then the Mitino, Nekrasovka, Cheryomushki, Butovo and Novogireyevo Districts will best suit your needs. These neighborhoods each contain a great number of residential complexes inhabited by Moscow's middle class. They also have everything one might need for a comfortable life: many schools, kindergartens, big supermarkets, public pools, hospitals, etc. One of Moscow's Metro stations is also usually just a short walk away. The minimum price of a furnished studio flat in a location within the Moscow Ring Road (a.k.a. MKAD) is currently 100 000 USD.