Moscow Luxury Real Estate: Apartments
Luxury apartments are a distinctive niche on Russia's real estate market. In Moscow, luxury homes of this kind are always found in residential complexes situated at the heart of the capital in its most prestigious districts – the Arbat, Khamovniki, Tverskoy, Presnensky, Yakimanka, Zamoskvorechye, Ramenki, Dorogomilivo and Tagansky Districts.
The layouts of such luxury apartments are often open plan, and the communal areas, including halls, elevators and staircases, are finished with high quality materials. The territory surrounding an elite residential complex, just like all of the facades, is, as a rule, created by specially hired designers and may include fountains, alleys and small parks.
So, where exactly should you purchase luxury real estate in Moscow? Let's have a look at one example below.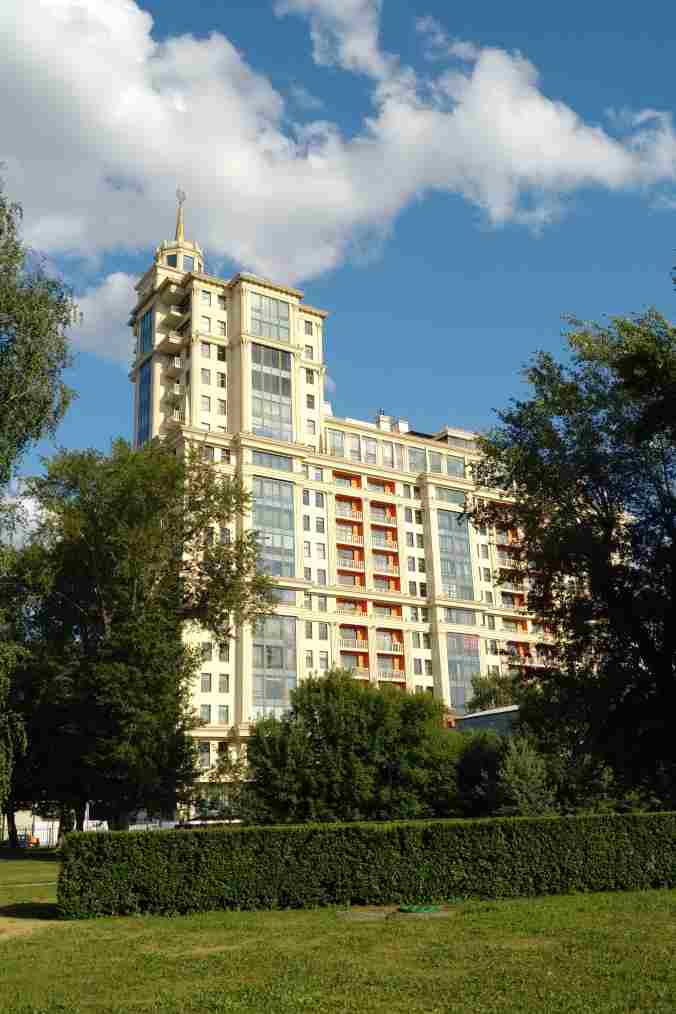 On the Sofiyskaya Quay stands a luxurious residential complex known as "Tsar's Garden". It has 68 elite apartments, and 44 of these apartments offer an excellent view of the Kremlin and Vasilyevsky Spusk, Saint Basil's Cathedral and Zaryadye Park.
For the convenience of its residents, there is an underground parking lot with enough space for 246 cars and a well-thought-out infrastructure, including offices, restaurants, shops, a gym and a spa.
The communal areas were designed by the famous French architect Pierre Yves-Rochon. And, of course, the territory of the complex is closed and well-guarded. A 5 577 sqft (1 700 m²) apartment here is worth 65 million USD.
And for those on the lookout for Moscow luxury apartments for rent, we have good news. The price of the most expensive apartment in Moscow is just 10 000 USD per month. This elite property is located on Mosfilmovskaya street, in the "Sparrow Hills" residential complex. It is a penthouse with a floor area of 951 sqft (290 m²) and club-style interior design, making it suitable for both the peaceful residence of a millionaire and the loud parties of the jet set youth.
Luxury Houses for Sale in Russia
Some luxury homes for sale in Moscow, Russia, can be found in the elite settlement known as Barvikha Village. The price of houses in this luxury village is between 20 and 80 million USD.
For 20 million USD you can purchase a 3-story house standing on a wooded land plot with centuries-old trees. The floor area of this beautiful luxury home is 5 577 sqft (1 700 m²). On the first floor it has a spa zone with a swimming pool, a Jacuzzi and a hammam, as well as a gym, a recreational area, a billiard room, a wine room, a home cinema and some storage rooms and utility spaces. On the second floor there is a living room, a dining room, a kitchen, a library and two studies. On the third floor there are 4 children's bedrooms and 2 master bedrooms complete with walk-in wardrobes. There is also a mansard floor with 2 bedrooms with walk-in wardrobes. The surrounding territory is landscaped and has an insulated gazebo for barbeques with a kitchen-living room. There is also a guesthouse on the property, a garage with apartments for staff, a pond and an artificial creek, a tennis court, a children's playground and an orchard.